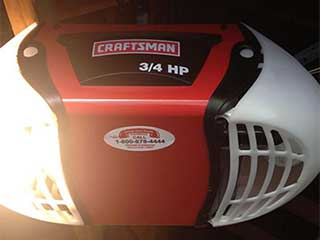 It can be incredibly difficult to choose between the different types of garage door openers. Each one has its own pros and cons, so if you are in the market for a new unit, your best bet is to call our experts for help in deciding which one will work best for you.
Screw Drive Openers

This type of unit often lasts longest out of the three types available to you. Because it has so few moving parts, it also requires very little maintenance over its lifespan. These openers can however be noisy, so the proximity of your garage to your bedroom or kitchen may impact your decision.

Belt Drive Openers

These types of units use a belt instead of a chain to power the operation of the door. They are the quietest of all opener types, which makes them the top choice for homeowners with attached garages who don't want the operation noise to wake their sleeping family late at night or early in the morning.

Chain Drive Openers

This is a common choice. As the name suggests, units of this type use a chain and not a direct screw or a belt, which means their operational noise will be relatively loud. Chain drive openers are often incredibly affordable options and many of our more budget conscious customers opt to get them. In general, we find they're a great option for homes with detached garages.
Choosing Your Opener
We can help you to find the right opener for your home, no matter what your specific needs are. There are many factors affecting which type and model is best for you. Noise level, the door's weight (heavier doors will require more powerful openers) and of course, budget, are a few of the main factors you'll need to take into consideration.
Seek Professional Consultation
Call our experts at Garage Door Repair Acworth if you are looking to have your old opener replaced with a new and improved one. We can help you choose from a wide range of different brands and models and our technicians will install it for you in little to no time.